This pioneering book discusses how museums and other cultural organizations fit into the world of information and electronic communications and how they can take advantage of it.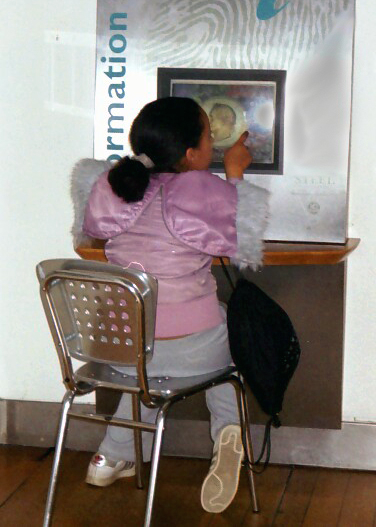 Image: Interactive screens at the Science Museum offer the visitor games and enjoyable information
Digital Collections explains clearly the concepts and technology behind museums' digital facilities, from public facing interactives to the collections databases that power collections management, access and use. It includes practical details of how to go about a successful digital media project.

---
Contents
1 What's happening?
2 Electronic opportunities
3 Museum collections functions digitized
4 Building the digital collection
5 Standards and choice
6 Making multimedia: a whirlwind tour
7 Let's hear it from our users: design and evaluation
8 Digits and people
9 The wide, wide world
10 A crystal ball